Information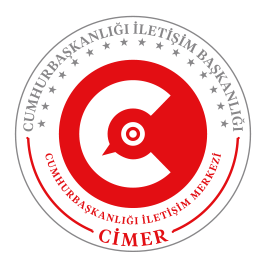 CİMER Application The regulation on the principles and procedures regarding the implementation of the Law of Applications to Obtain Information No. 4982 on the Right to Obtain Information entered into force on 24.04.2004.
Any application to be made to our corporation must be made by filling in the Information (CIMER) Application Form.
Applications that do not comply with the legislation or are incompletely filled will not be accepted.
APPLY TO CIMER
This page updated at March 28, 2022 2:09 PM