Seyhan-2 Hydroelectric Power Plant was built on the Seyhan River, in the city center of Adana, 711 m south of the historical Taşköprü and the Seyhan Relief Facility, which was considered as an urban arrangement and recreation project by the Adana Metropolitan Municipality. It has a total installed power of 7.5 MW with its 3 generators, each of which is 2.5 MW, and its annual generation capacity is estimated as 33 million kWh.
Seyhan 2 Hydroelectric Power Plant was put into operation on the right bank side of the Regulator Bridge after 17.03.1992.
Seyhan 2 Hydroelectric Power Plant is a canal type power plant built for power generation, flood protection and irrigation purposes. It consists of a bridge of 176 meters long and 23.5 meters wide and 20 radial covers. Between this facility and Taşköprü, the right and left coast retaining walls were built and an inner lake was created.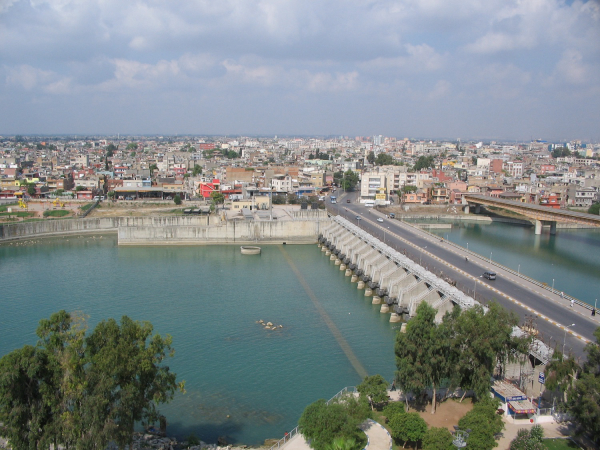 Highlights
YEAR OF CONSTRUCTION
1992
WATER CAPACITY
INSTALLED POWER
7,5 MW
ANNUAL PRODUCTION
33 GWH
LOCATION
Adana
TURBINE TYPE
Horizontal Axis Francis
NUMBER OF UNITS
3
BASIN
Seyhan
SEYHAN 2 HEPP
Media Gallery