Özlüce Dam and Hydroelectric Power Plant was built on Peri Stream, between Kiğı in Bingöl and Karakoçan in Elazığ. It has a total installed power of 170 MW with 2 generators, each of which is 85 MW, and its annual generation capacity is foreseen as 413 million kWh.
The construction works of Özlüce Dam, located in the Euphrates Basin, started on 14.11.1985. Unit 1 of the power plant is on 04.10.1999; Unit 2, on the other hand, started energy production on 27.11.1999. Özlüce HEPP was officially put into operation on 18.12.1999.
The body volume of the dam, which was built in clay core rock body fill type, is 14.600.000 m³, the body height is 155 m, and the crest length is 500 m. The lake volume at the maximum water level is 1,100 hm³ and the lake area at the normal water level is 25.80 km². Özlüce Dam and Hydroelectric Power Plant were built for the purpose of energy generation. It has made a significant contribution to the country's economy by going into business. After the construction of the dam, Peri Stream, which has a large feeding basin, was also taken under control. In addition, the sediment coming to the Keban Dam Lake area has been prevented to a great extent.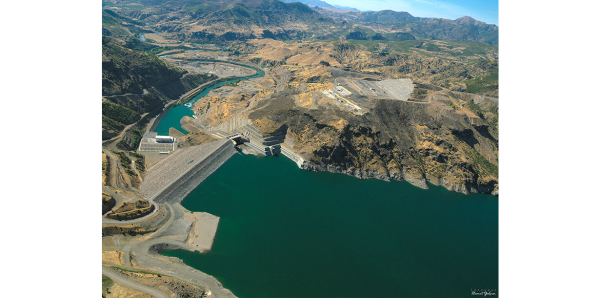 Highlights
YEAR OF CONSTRUCTION
1999
WATER CAPACITY
14,6 hm³
INSTALLED POWER
170
ANNUAL PRODUCTION
413 GWH
LOCATION
Bingöl
TURBINE TYPE
Vertical Franchis
NUMBER OF UNITS
2
BASIN
Fırat
ÖZLÜCE HEPP
Media Gallery