Muratlı Dam and Hydroelectric Power Plant was built on the Coruh River, 45 km from Artvin city center, 17 km from Borcka town center and 200 m from the Georgian country border. It has a total installed power of 115 MW with 2 generators, each of which is 57.5 MW, and its annual generation capacity is foreseen as 444 million 120 thousand kWh.
The construction of the Muratlı Dam and Hydroelectric Power Plant, located in the Çoruh Basin, started in 1999, and the construction of the power plant was completed in 2005 and it was put into operation.
The body volume of the dam, which was built in the asphalt pavement rock fill type, is 1,981,000 m³, the crest length is 438 m, and the body height is 49 m. The lake volume at the maximum water level is 74.8 hm³.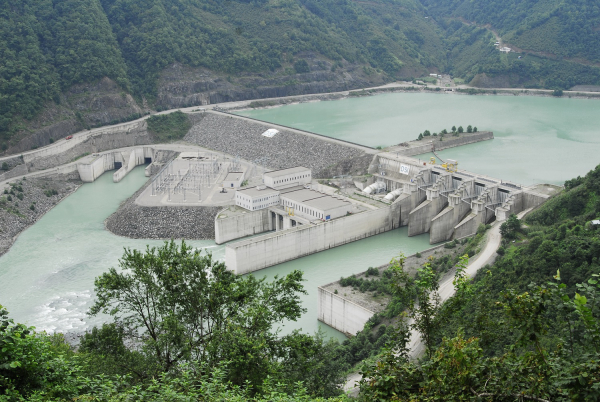 Highlights
YEAR OF CONSTRUCTION
2005
WATER CAPACITY
74,80 hm³
INSTALLED POWER
115 MW
ANNUAL PRODUCTION
444 GWh
LOCATION
Artvin
TURBINE TYPE
Vertical Axis Franchis
NUMBER OF UNITS
2
BASIN
Çoruh
MURATLI HEPP
Media Gallery