Kiğı Dam and Hydroelectric Power Plant was built on Peri Stream, 12 kilometers northeast of Kiğı district of Bingöl province. It has a total installed power of 138 MW with 3 generators, each of which is 46 MW, and its annual generation capacity is estimated as 450 million kWh.
The construction of Kiğı HEPP, located in the Euphrates basin, started on March 5, 1998, and the power plant was completed in 2017.
The dam, which was built in clay core rock filled type, has a crest length of 583 m and a height of 168 m from the river bed. The maximum reservoir volume is 508 hm³ and the lake area is 8.35 km².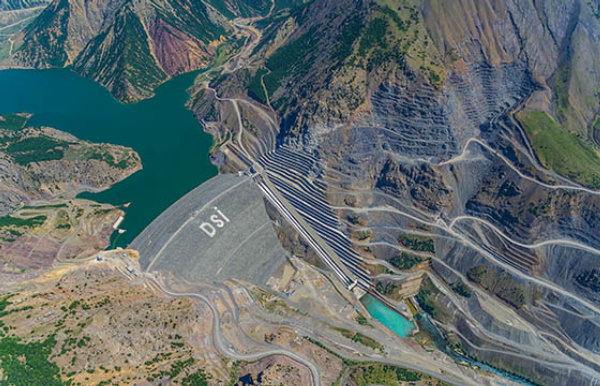 Highlights
YEAR OF CONSTRUCTION
2017
WATER CAPACITY
508 hm³
INSTALLED POWER
138 MW
ANNUAL PRODUCTION
450 GWH
LOCATION
Bingöl
TURBINE TYPE
Vertical Franchis
NUMBER OF UNITS
3
BASIN
Fırat
KİĞI HEPP
Media Gallery