Birecik-Nizip Dam and Hydroelectric Power Plant was built on the Euphrates River, 95 km from Şanlıurfa city center, 8 km from Birecik district center, 85 km from Gaziantep city center and 30 km from Nizip district center. It has a total installed power of 672 MW with its 6 generators, each of which is 112 MW, and its annual generation capacity is foreseen as 2.5 billion kWh.
The construction of Birecik-Nizip Dam and HEPP, located in the Euphrates Basin, started in April 1996 and was completed in five and a half years. The first unit was commissioned on August 26, 2000, and the sixth and last unit was commissioned on October 3, 2001 and transferred to our Corporation on 04.10.2016 within the scope of YİD (BOT: Build Operate Transfer). 
The storage area of ​​the dam, which was built in concrete-clay core and sand-gravel fill type, is 56 km², and the dam lake extends to the borders of Şanlıurfa and Gaziantep. 1,220 hm³ water is retained in the dam lake.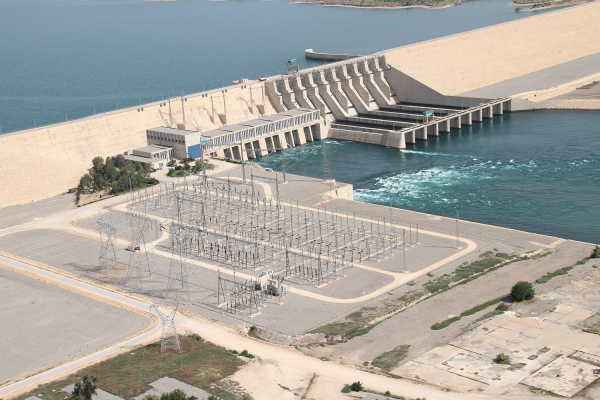 Highlights
YEAR OF CONSTRUCTION
2001
WATER CAPACITY
1.220 hm³
INSTALLED POWER
672 MW
ANNUAL PRODUCTION
2500 GWh
LOCATION
Şanlıurfa
TURBINE TYPE
Vertical Axis Franchis
NUMBER OF UNITS
6
BASIN
Fırat
BİRECİK-NİZİP HEPP
Promotion Film
BİRECİK-NİZİP HEPP
Media Gallery